Published
August 23, 2012
|
By
kitty
August 2012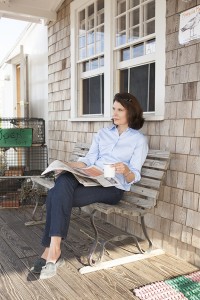 August had always been such a great month for me.  First of all the 14th is my birthday and I give myself permission to do nothing at all.   I don't know about you, but I feel I have to be productive just about every hour of the day most of the year.
Somehow my  "Off Switch" gets flipped in August and I find myself staring at the sky, reading the paper at the Menemsha Market, taking the dog for a very long walk, or just floating in the ocean thinking about nothing at all.
This period of lethargy doesn't last for long but while it does, I enjoy every second.    Wishing you a wonderful August filled with dreamy romance and fantasy of places far away.
Happy Summer.
Kitty  
Photo by Carol Seitz
Published
July 23, 2012
|
By
kitty
JULY  2012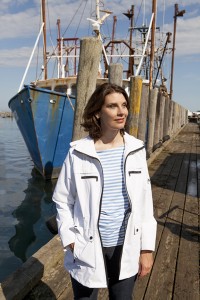 July is a very busy time of year because I launch my novels the week before the big Fourth of July weekend.   My novels are ideal for the beach or travel – great escapist romps – that are prefect summer reads.
I usually do my book tour by boat.  This year we are going to Martha's Vineyard, Boston, Southampton, Nantucket, and parts of the East Coast of the United States that are reachable by boat.
I love meeting my readers, and talking to everyone about their travels. We swap wonderful locations for Sinclair and Cordelia to visit in future novels.  I think one of the most rewarding things about being a writer is all the new people I meet.   Everyone has such a great story to tell, and I spend most of my time in the summer making new friends and collecting ideas for another round of travel in the fall.
Wishing you a wonderful July,
    Kitty
Photo by Carol Seitz
Published
May 31, 2012
|
By
kitty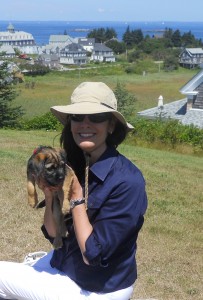 June 2012 
Dear Friends,
Summer is finally here.  From Memorial Day to Labor Day is a special time of year for everyone.  It brings all the summer joys: barbeques and beachs, hiking and swimming.  We all get outdoors and live our lives in the open.  During this time is when I publish my books – perfect for the airplane travel reader, or the curl up on the beach blanket.   THE EXPLORER'S CODE is now in paperback and my new John Sinclair/ Cordelia Stapleton novel THE STOLEN CHALICE is available now for pre-order.
I will be starting a book tour beginning in Pawling NY on June 2nd and will moderate a panel with other stellar authors at the Nantucket Book Fesstival on June 15-17th.  Joining me will be Nancy Thayer (Summer Breeze) Courtney Sullivan (Maine) Lisa Genova (Left Neglected) and Nichole Bernier ( The Unfinished Work of Elizabeth D).  It is exciting to meet such accomplished writers and I am sure the literary atmosphere will be intoxicating.
I will certainly keep you posted on my facebook page and my twitter about all my activities.  I hope you have a beautiful June filled with fun, family and adventures.
Happy Summer!
Kitty
Published
May 1, 2012
|
By
kitty


Dear Friends,
May is a big month for me.  THE EXPLORER'S CODE is coming out in mass market paperback on May 28th!  The cover is gorgeous and I couldn't be more excited.  This is also busy time of year for me as we gear up for the launch of THE STOLEN CHALICE next month.  Right now I am planning the book tour and redesigning my website.  If you follow me here on my web page, http://www.kittypilgrim.com  you will see the new author photos and a whole new look an a few weeks.
I look forward to this phase of the writing cycle.  This is when I go out and meet all of you and find out your reactions to my book(s).   So as I enjoy the spring days at my home in the Hudson Valley, I know these days are precious.  I will set out again – not for Egypt or England or Greece or Turkey  - but to travel around my own beautiful country to meet my readers.
I certainly hope in the days ahead I have the opportunity to meet as many of you as possible.  Thank you for your support.
Have a happy May!
Kitty
Published
April 6, 2012
|
By
kitty
April Journal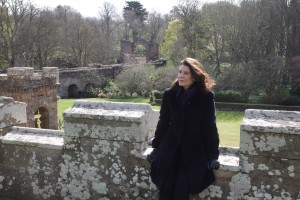 I am getting excited about the release of THE STOLEN CHALICE, June 26.
Final shooting is being wrapped up on the videos that will accompany the book.  This new international adventure novel will chronicle the adventures of Sinclair and Cordelia in a variety of new locations including New York, London, Edinburgh, Venice, and Cairo.
April starts with another destination for me – this time,  Scotland!  I am spending a few days in the romantic (and haunted) city of Edinburgh and also beautiful castle on the west coast of Scotland.  I have visited here in the past and love the moody overcast sky, the dark history filled with drama and intrigue.  It's a perfect setting for a thriller!
Part of my April will also be spent at home in the Hudson Valley.  Gardening is a passion and I am starting to realize that too much time spent traveling is not good  for the garden.  I will grab the shears and tame the overgrowth in time for the May blooms. Wishing you a wonderful spring wherever you are!
Kitty
Published
March 1, 2012
|
By
kitty
March  2012  
Photo: William Croxton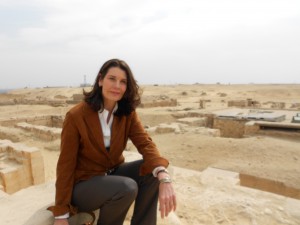 The month of March begins with travel and adventure – a trip to Egypt!  Cairo is the setting for the gut-wrenching finale of my new novel -  THE STOLEN CHALICE.  (official release date June 26th)
In this international romantic thriller I explore the mystery of Egypt, from the ancient civilization all the way to modern times.  Egyptologists play a prominent role in the story, and I enjoyed researching their fascinating field.
I stay true to my concept of "fact based fiction".  The plotline takes my readers to several places around the world that are true to real life.  I always look for at least one jaw-droppingly original setting for each book – as an explorer I see no point in covering the beaten paths trod by other novelists.
This month will also find me giving a lecture at the University Club in New York on March 7th  on the topic of writing. (See my Events Page for details.)
I hope March brings you some new paths and places. Always keep exploring, even if it's finding a different restaurant, or another jogging route for your morning run.  Fresh experiences are what make life interesting.
Kitty 
Published
February 1, 2012
|
By
kitty
February, 2012
I love February!  In the middle of the bleakness of winter, Valentine's Day cheers me up.  I adore those corny punch-out valentines we used to give one another in grade school, and the sugar hearts with I LUV U messages on them.  Red roses look so pretty at this time of year.  And chocolate!  Now who doesn't enjoy a holiday that promotes the consumption of chocolate?
Yet many people feel excluded by the holiday.  I think this month gives us all an excuse to reach out to someone who may not have a romantic partner.  Why not send an e-mail, card or small bouquet to someone with a note of friendship?
As a writer of romantic thrillers, I often wonder just what makes an ordinary scene romantic?  Is it the dialogue? The other person's appearance?  The situation they find themselves in?
Everyone has a different idea of romance.  Mine is captured in THE EXPLORER'S CODE -  and the upcoming sequel THE STOLEN CHALICE (release June 2012)
Wishing you a February filled with romance and adventure!
Happy Valentine's Day!
Kitty
Published
January 15, 2012
|
By
kitty
 January

Dear Friends,
January finds me in the Bahamas putting the finishing touches on THE STOLEN CHALICE, my next book in the Sinclair/Cordelia series.
The small private island of Cat Cay is just ten miles south of Bimini where Ernest Hemingway (another Scribner author) spent some time.
In January, the weather is perfect – warm, sunny and not too hot – in the low 80's. Each day I write in the morning, and explore the nearby islands in a small boat.  Afternoons I swim, snorkel and observe sea life –  barracuda, spotted rays, and there are two large bull sharks which come around our boat in the harbor. (Cordelia would love it!)
As I look out at beautiful beaches and cloudless skies, my mind is taken up with a thrilling tale of international suspense – Cordelia and Sinclair are about to have the adventure of their lives! They invite you to come along. THE STOLEN CHALICE  will be released in June. Stay tuned.
Wishing you a world of adventure and romance in 2012.
Happy New Year!
Kitty
Published
December 15, 2011
|
By
kitty
December 2011
The aroma of hot chocolate and peppermint sticks, a cushioned window seat and a new book of my own – not a library book.  As a child, that's all it took to make my Christmas holiday perfect.
I clearly remember running down the stairs of my parents' house on Christmas morning and sorting through the glorious pile of wrapped presents to find my new book.  There was no need for any coy box-shaking to hear how the contents rattle, or guessing about an oddly-wrapped cylindrical shape.  The gift paper could be red or green, snowflakes or Santas  but a book always felt like a book.  I always looked for this package and opened it first.
Giving books to others is even more pleasurable than receiving books.  I enjoy figuring out someone's reading habits:  Do they like fiction or non-fiction?  historical, contemporary, fantastical or factual?  Print books or eBooks?
My most special Christmas book is not a book that I gave, or that I received.  One year, my friends and family were traveling and I spent Christmas alone.  The house was quiet; the Christmas tree stood glowing in the corner.  There were no parties to attend; no guests to wait on.  I was all alone.  I picked up a pen and started sketching out a novel that I had been thinking about for a long time. I started to write the first draft of THE EXPLORER'S CODE which last summer became my first published novel!
So even if you don't receive or give a book this holiday season, you could always consider writing one.  It might turn out to be the best holiday book ever!
Happy Holidays.
Kitty 
Published
November 1, 2011
|
By
kitty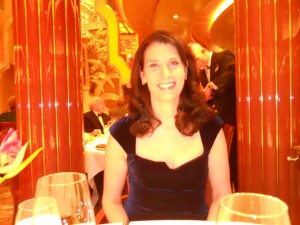 Dear Friends,
It's November already!  Thanksgiving is one of my favorite holidays.  I love the emphasis on hearth and cooking and will spend some time at my country home in upstate New York, where the kitchen is the hub of activity.
In Manhattan, November brings with it the brisk cool weather and the opera season.  You may have suspected I was an opera fan after reading about my character John Sinclair who listens to the sexy strains of Carmen while he drives along the Cote D'Azur in THE EXPLORER'S CODE.
I will be doing some book signings this month.  In New York, the Brick Church Fair on Park Avenue, (November 15), and in Washington DC, the Columbia University Alumni Association is sponsoring an event that is open to the public (November 17th). Please see the events page on my website for details about those signings.  I'd love to see you there!
I hope your November is filled with joy and inspiration, and all the people you love.
Embrace the season!
Kitty