December 2012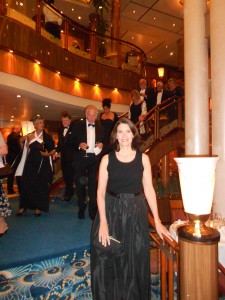 Happy Holidays to everyone.
Christmas in New York is always a treat.  The streets are filled with shoppers and the store windows are true works of art.  Almost every night there is a party, and black tie events make the holiday season special.
I have had many book signings for THE STOLEN CHALICE and THE EXPLORER'S CODE. So many people enjoy giving hard cover books to family and friends. So the adventures of John Sinclair and Cordelia Stapleton are in high demand this season.   One of the great joys of writing is to share it with other people.
I usually spend the first few weeks December in the city, catching up with friends and enjoying the festivities.  But just before Christmas I leave for the country to have some quiet time with my family.  Somehow the silence and serenity gives me the spiritual connection to the real meaning of this time of year.
I wish you all Merry Christmas and Happy Hanukkah.  May your blessings be many, and your heart be full of the joy of the season.
Kitty