JULY  2012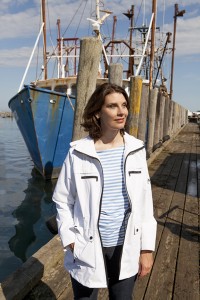 July is a very busy time of year because I launch my novels the week before the big Fourth of July weekend.   My novels are ideal for the beach or travel – great escapist romps – that are prefect summer reads.
I usually do my book tour by boat.  This year we are going to Martha's Vineyard, Boston, Southampton, Nantucket, and parts of the East Coast of the United States that are reachable by boat.
I love meeting my readers, and talking to everyone about their travels. We swap wonderful locations for Sinclair and Cordelia to visit in future novels.  I think one of the most rewarding things about being a writer is all the new people I meet.   Everyone has such a great story to tell, and I spend most of my time in the summer making new friends and collecting ideas for another round of travel in the fall.
Wishing you a wonderful July,
    Kitty
Photo by Carol Seitz