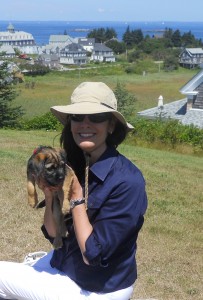 June 2012 
Dear Friends,
Summer is finally here.  From Memorial Day to Labor Day is a special time of year for everyone.  It brings all the summer joys: barbeques and beachs, hiking and swimming.  We all get outdoors and live our lives in the open.  During this time is when I publish my books – perfect for the airplane travel reader, or the curl up on the beach blanket.   THE EXPLORER'S CODE is now in paperback and my new John Sinclair/ Cordelia Stapleton novel THE STOLEN CHALICE is available now for pre-order.
I will be starting a book tour beginning in Pawling NY on June 2nd and will moderate a panel with other stellar authors at the Nantucket Book Fesstival on June 15-17th.  Joining me will be Nancy Thayer (Summer Breeze) Courtney Sullivan (Maine) Lisa Genova (Left Neglected) and Nichole Bernier ( The Unfinished Work of Elizabeth D).  It is exciting to meet such accomplished writers and I am sure the literary atmosphere will be intoxicating.
I will certainly keep you posted on my facebook page and my twitter about all my activities.  I hope you have a beautiful June filled with fun, family and adventures.
Happy Summer!
Kitty