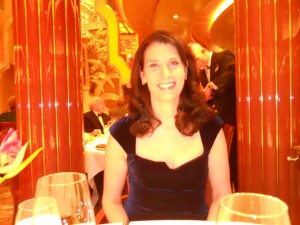 Dear Friends,
It's November already!  Thanksgiving is one of my favorite holidays.  I love the emphasis on hearth and cooking and will spend some time at my country home in upstate New York, where the kitchen is the hub of activity.
In Manhattan, November brings with it the brisk cool weather and the opera season.  You may have suspected I was an opera fan after reading about my character John Sinclair who listens to the sexy strains of Carmen while he drives along the Cote D'Azur in THE EXPLORER'S CODE.
I will be doing some book signings this month.  In New York, the Brick Church Fair on Park Avenue, (November 15), and in Washington DC, the Columbia University Alumni Association is sponsoring an event that is open to the public (November 17th). Please see the events page on my website for details about those signings.  I'd love to see you there!
I hope your November is filled with joy and inspiration, and all the people you love.
Embrace the season!
Kitty