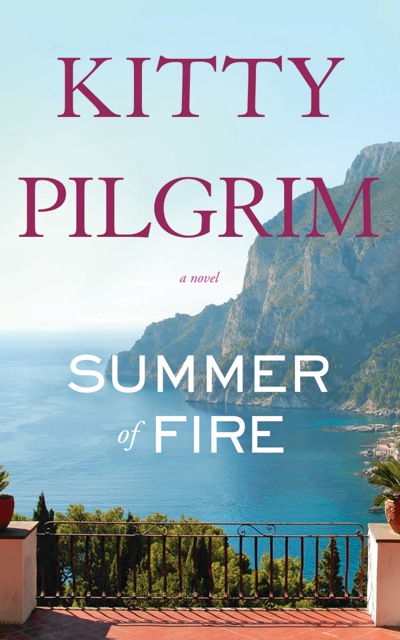 THE STOLEN CHALICE
A JOHN SINCLAIR MYSTERY BY KITTY PILGRIM
Archaeologist John Sinclair and his girlfriend oceanographer Cordelia Stapleton plan a getaway on the historic island of Capri. Invited by their friend Charles Bonnard, they will stay with him for a week at his beautiful home, Villa San Angelo, which sits atop the cliffs overlooking the Bay of Naples. Sinclair and Cordelia envision spending their days exploring the ancient Roman ruins, having candle-lit dinners, and rekindling their romance after being separated by their careers.
At the last minute they find out that Charles has a secret houseguest, one of the most famous royal princesses in Europe. HRH Victoria is not only beautiful, but very young and headstrong. And Charles seems incapable of controlling her fiery temperament. Soon, the impossibility of concealing her at the villa has everyone at odds. And when the criminal element of the Naples gets wind of her presence, the situation turns dangerous.
Suddenly nature takes charge. A volcanic eruption in Iceland, spews ash from the Eyjafjallajökul volcano all across Europe, threatening to shut down air space. Sinclair and Cordelia must leave the island at once, and Princess Victoria must return to the royal palace in Norway. As the four friends scatter back to London, Paris, and Oslo, little do they realize they are bringing their troubles back with them.
In a blend of both fact and fiction, Summer of Fire draws on the history of the volcanic region of Southern Italy, from the terrible Mount Vesuvius to the poignant ruins of Herculaneum, and explores new findings in the modern science of volcanology. More than a tale of glamour and romance, the novel also challenges readers to examine their own basic natures. Are we, according to ancient Greek theory, creatures of the four elements – earth, wind, water or fire? If so, do we make choices that are beyond our understanding and control?